At first glance, investigating and triaging Uncategorized errors under "Issues with Most Revenue Loss" may seem like a challenging task. The purpose of this article is to show you how the Noibots (your Customer Success team) investigate errors.
Investigate the errors in order from highest to lowest revenue loss as ordered in the funnel. This will ensure that you are looking at the most impactful errors first.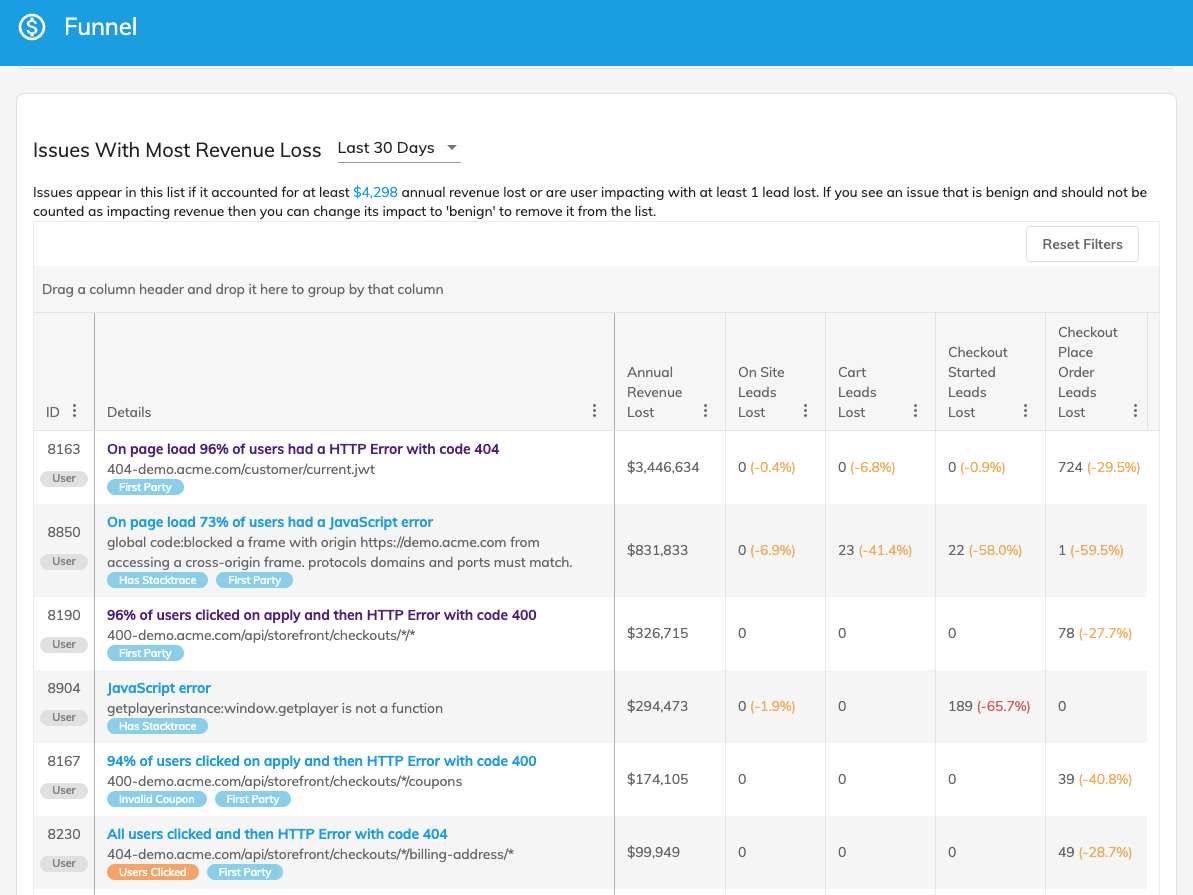 Watch a few videos of users being impacted by the error under "Sessions", which is located on the top of the Error Details page. If after 4-5 videos you cannot see an impact on the user, move on to the next error. (CAUTION: keep an eye out for subtle impacts that disrupt your user's journey). Keep in mind that errors with a clear stack trace and significant drop in conversion should be fixed, even if there is not a clear video.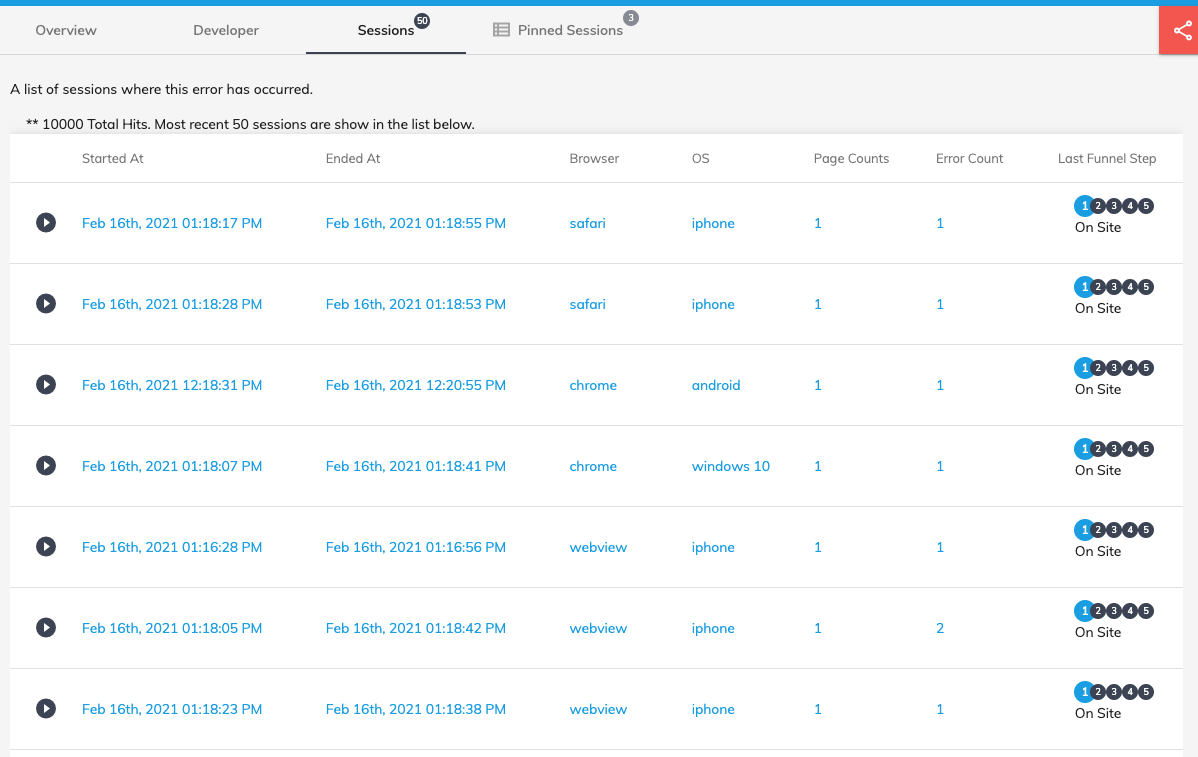 If you find a good video or two of users being impacted, pin the session(s) and mark the error's Impact as "User". Once you click save (at the bottom of Issue Management), the error will now appear at the top of the funnel.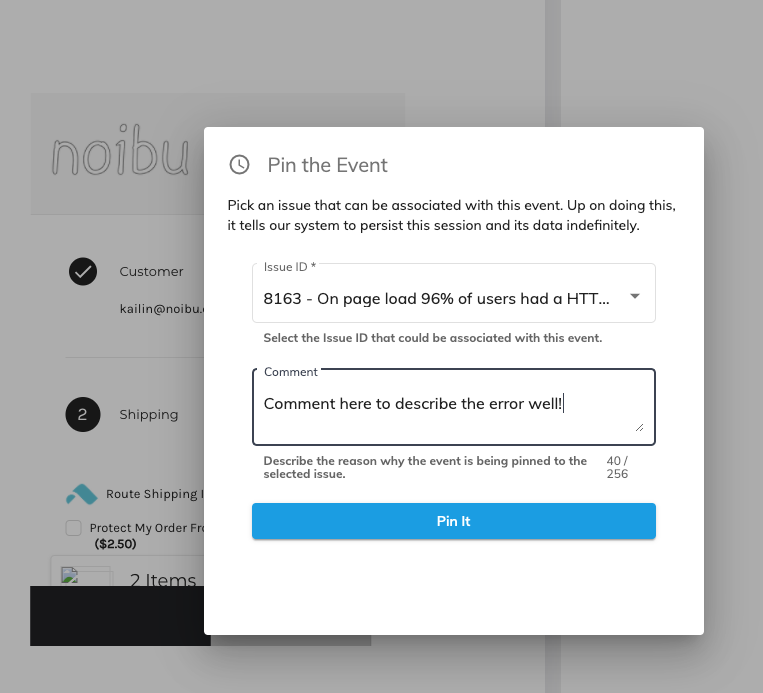 Action the error and send it to your developer. You can do this in the dashboard by clicking on the developer's contact under "Assignee" under "Issue Management"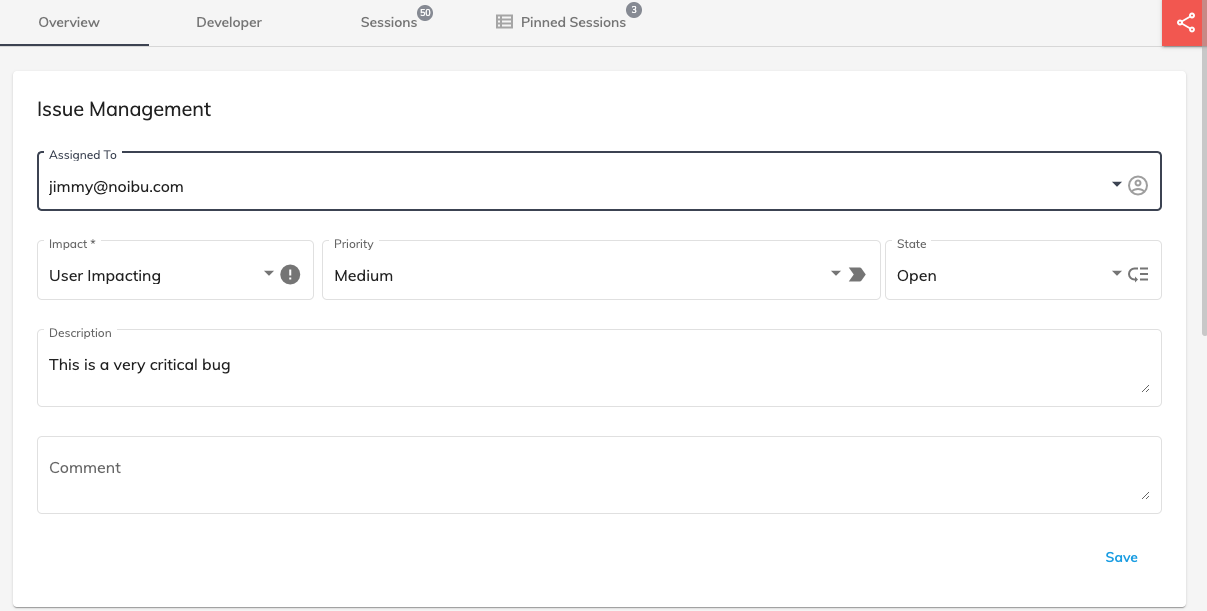 Fix the error using these guides here!

Happier customers and higher conversion :)
If you investigate an error and determine that it is not having an impact on your users, mark the error's state as "closed-ignore" or "benign" which will remove the error from your funnel (you can still access the error under All Issues).
That's it! This is how Noibu investigates and triages errors. If you have any questions, please feel free to email support@noibu.com. Cheers!