Noibu's ROI is the annual revenue saved by fixing an error. Below is the annual revenue loss calculation.
From a high level view, here is our ROI calculation: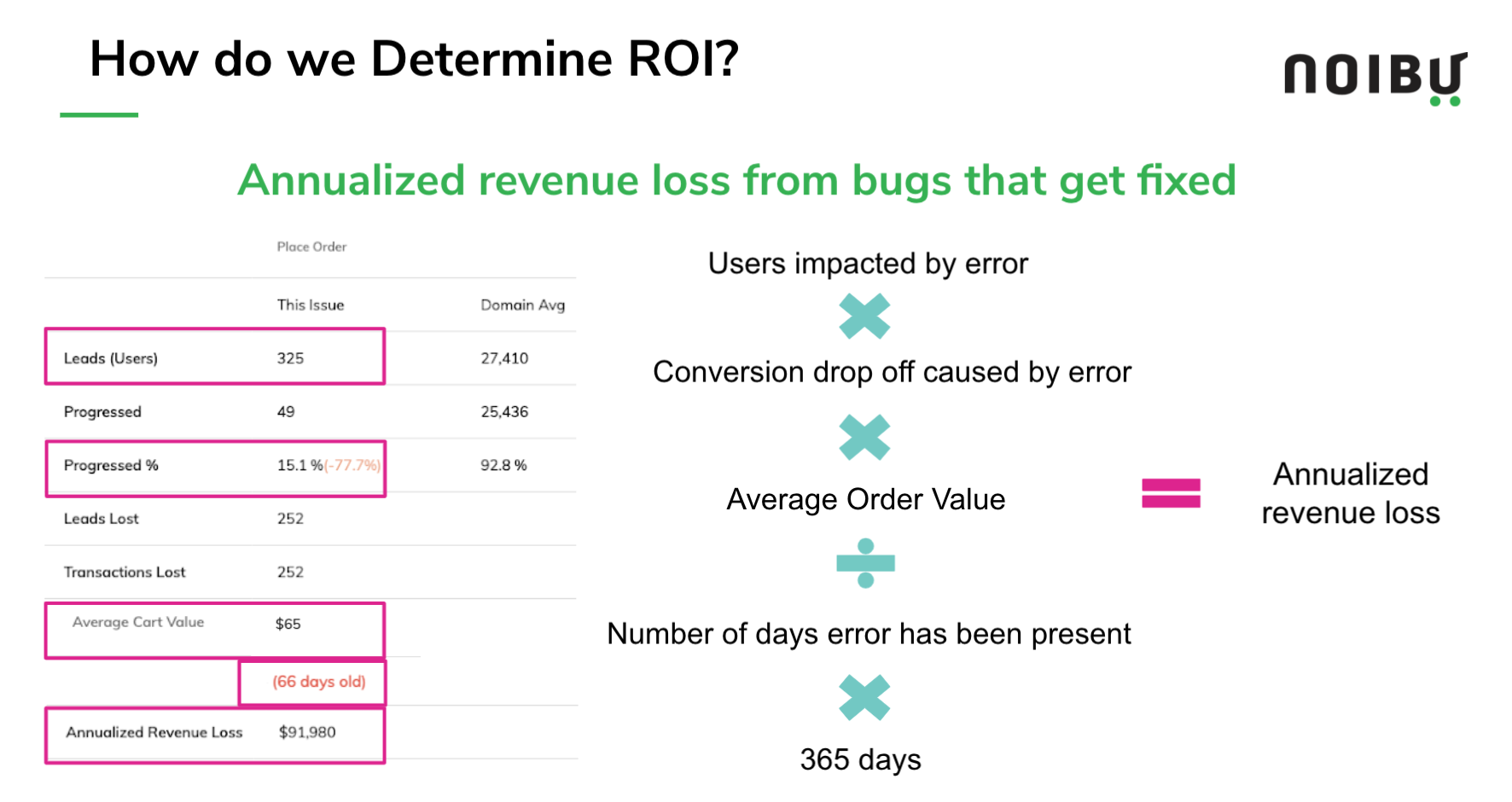 Here is an example calculation to help you visualize: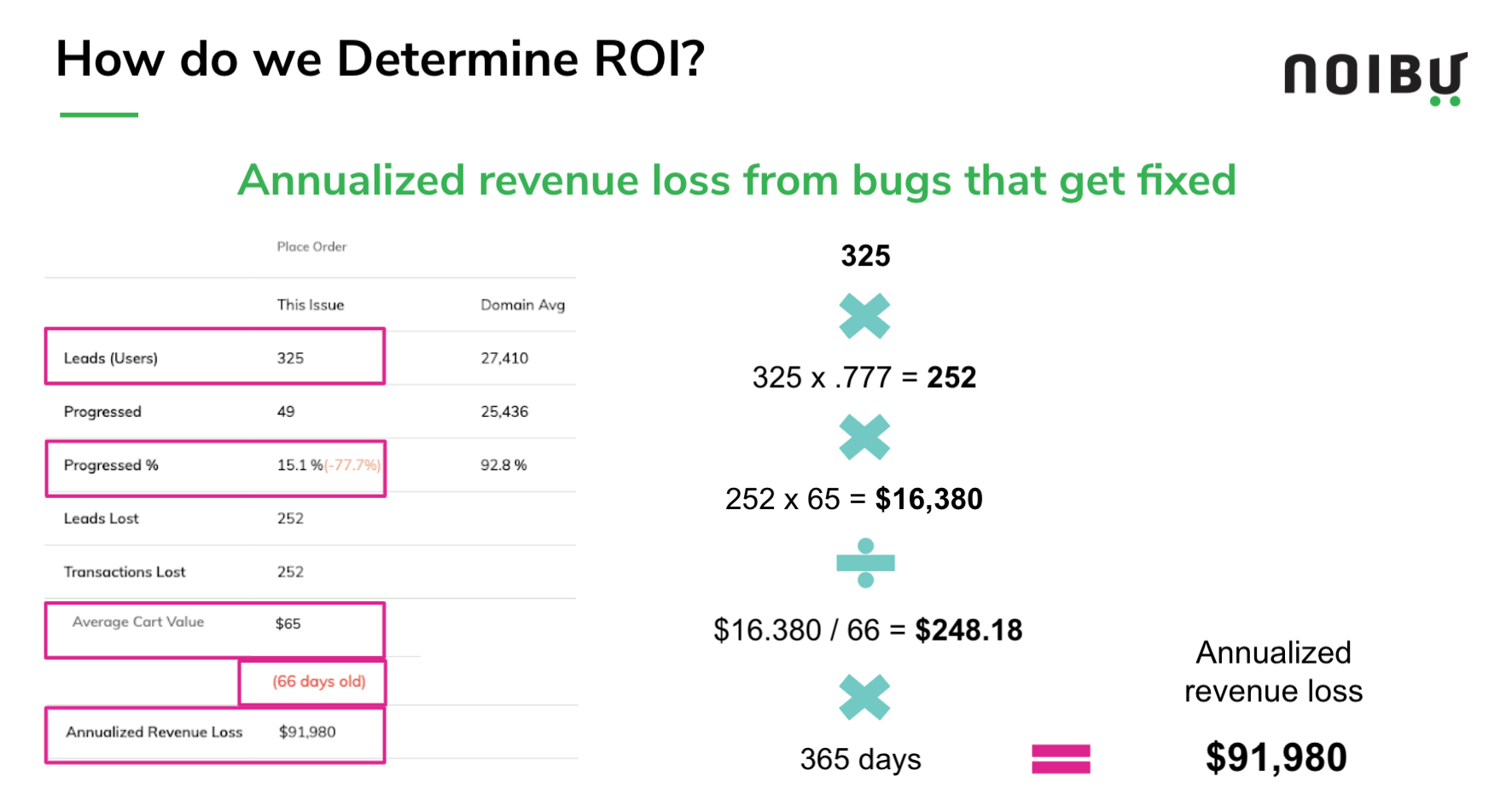 Noibu calculates annual revenue loss by first identifying the number of users impacted by the error (Leads) multiplied by the drop in conversion (%). The resulting number shows the amount of Leads Lost.
The number of users impacted by the error is, by default, the users impacted in the past 90 days.
The drop in conversion is the difference between your domain's average conversion rate at this specific stage and the conversion rate for users who have experienced a particular error. For example, if the conversion rate for the domain average at the checkout started stage is usually 53.5%, and users who experience an error only convert to the next stage 33.5% of the time, it would indicate a 20% decrease in conversion. It should be noted that conversion rates vary across different sites and the domain average conversion rates are specific to your organization and can be improved over time by solving errors using Noibu.
Next, you multiply Leads Lost by the Average Order Value (AOV). The AOV is set by the user. Should this number change, it will impact Noibu's ROI calculations. Therefore, be sure to let your customer success manager know if/when this value changes.
This is followed by dividing by the number of days the error has been present. This is a factor tracked by Noibu's software and is important to the ROI calculation because it determines the impact the error is having on a daily basis.

Finally, to calculate the impact the error is having on a yearly basis if the bug is not fixed, the daily revenue loss is multiplied by 365 days.