Noibu allows you to explore all timezones, independent of your own timezone. You can change your default timezone by clicking the top right corner of your screen when you enter Noibu, where your name should be:

After this, you can click the My Profile link:

And finally, you can use the dropdown menu under timezone to choose which timezone you want make your default: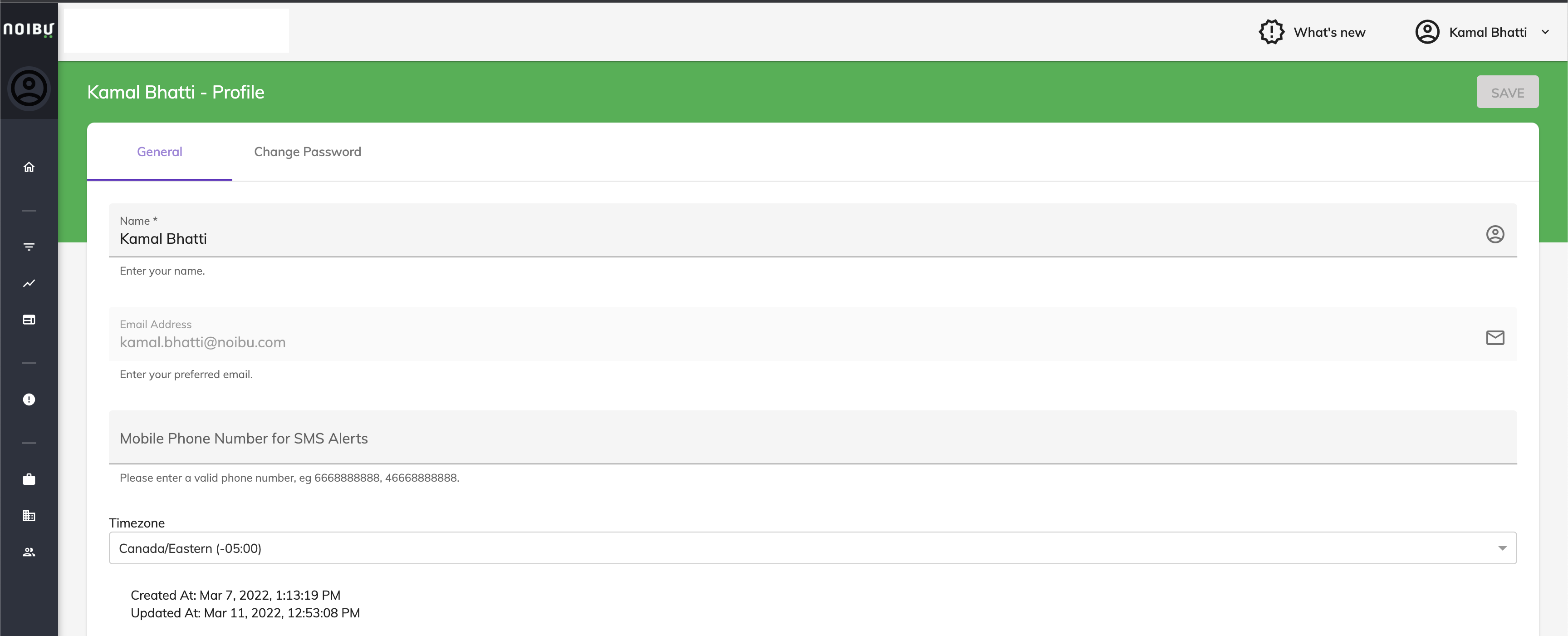 Keep in mind that this timezone is your default and will your timezone for all sessions unless you change it in the session search area, as shown below:

Changing your timezone with this menu will make that your new timezone until the point of logging off. Once logged off, your timezone will default to the one on your profile.