You might see Flex Usage in your Session Consumption.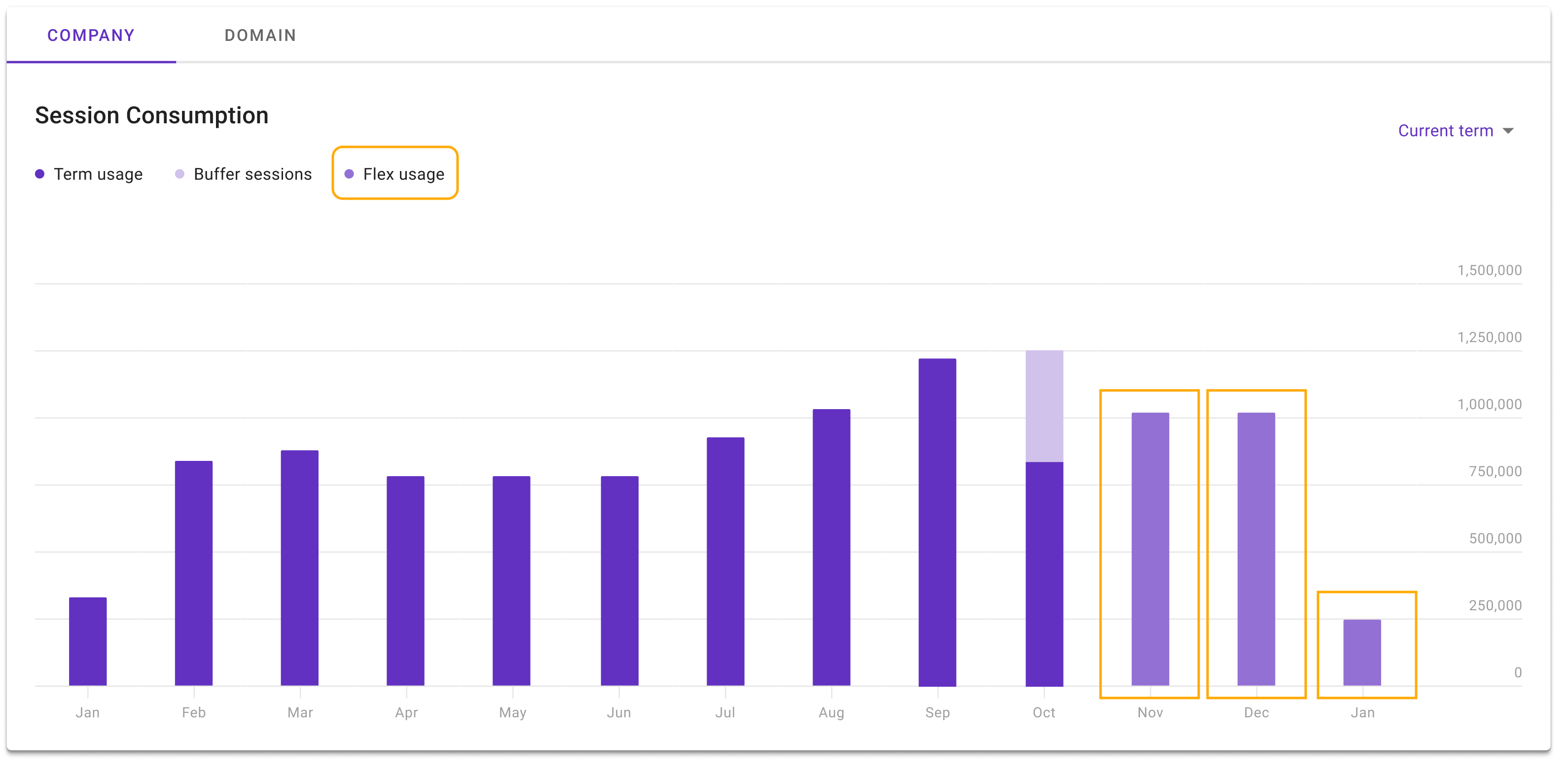 If you go over your Term Usage and Buffer sessions, you will see a new addition to your session consumption. These sessions are called Flex Usage. You will see an additional scale of purple that signifies that you are now into Flex Usage.
You will also get a Flex Usage card that allows you to track flex usage invoices, from most recent to oldest.

The Flex Usage card has a request invoice feature and breaks down the date range, session used and cost.