You may be locked out of certain Noibu features–like the Jira integration–if you haven't verified your email address. This is an essential step in Creating Your Noibu Account. While your account is functional without verification, you may be barred from areas of the platform that contain sensitive information.
If the email is not in your inbox, be sure to check your Spam and Promotions folders. The verification email looks something like this: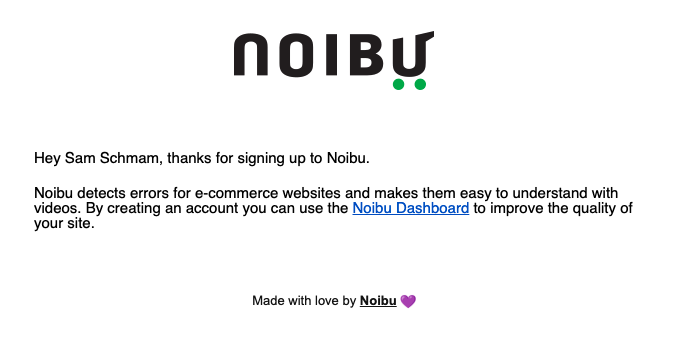 If your account is verified, but you continue experiencing issues, email your CSM or contact us at support@noibu.com for troubleshooting.