Pinning a session allows you to save the session to view it later. Pinning a session can be useful when trying to educate or show a particular event that occurred on the site.
Steps:
1. Go into an error within Noibu and navigate into the sessions view by clicking "Sessions".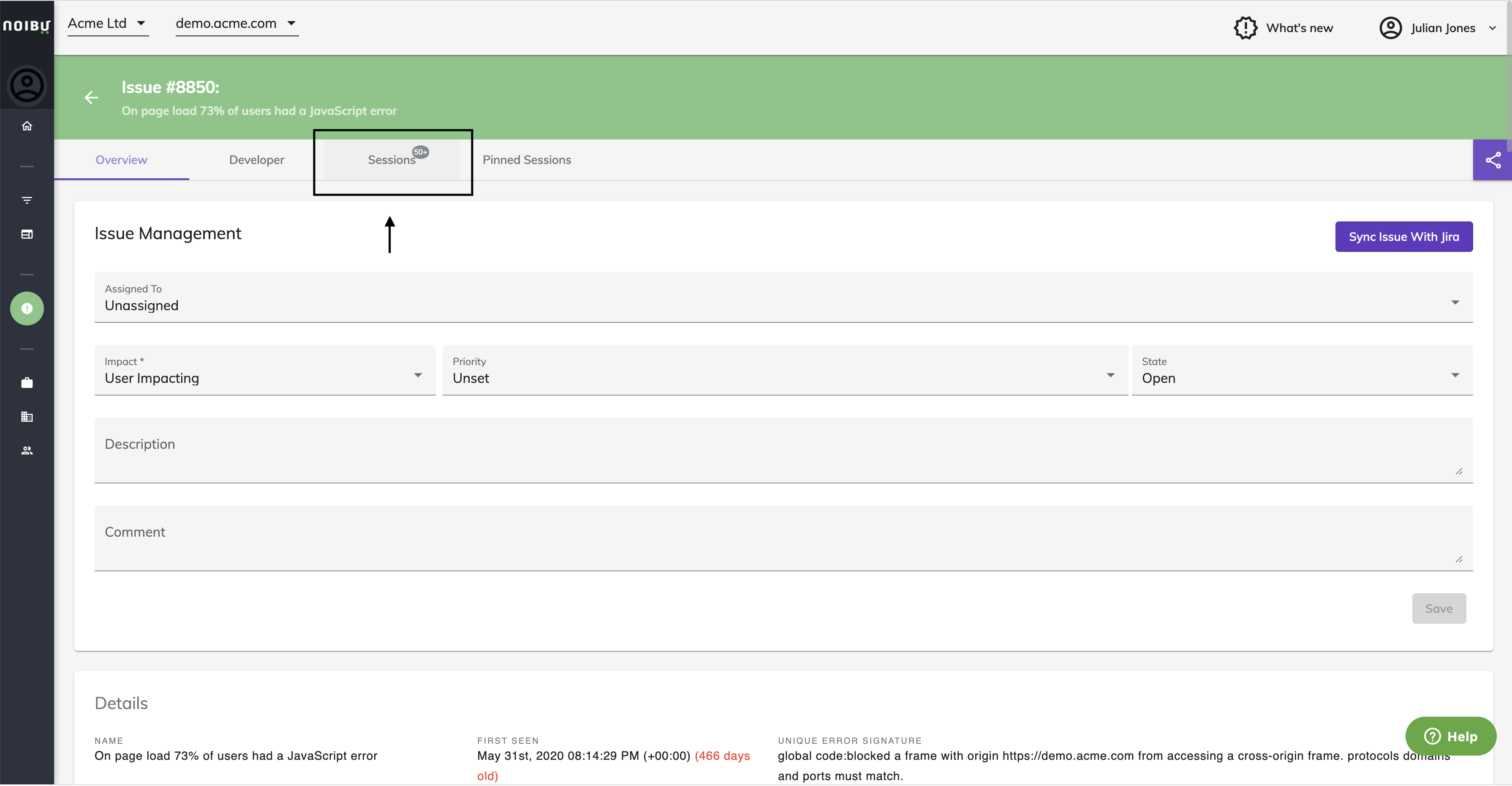 2. Within Sessions view find a session you want to pin and click on the link to be brought into the Session details of the session.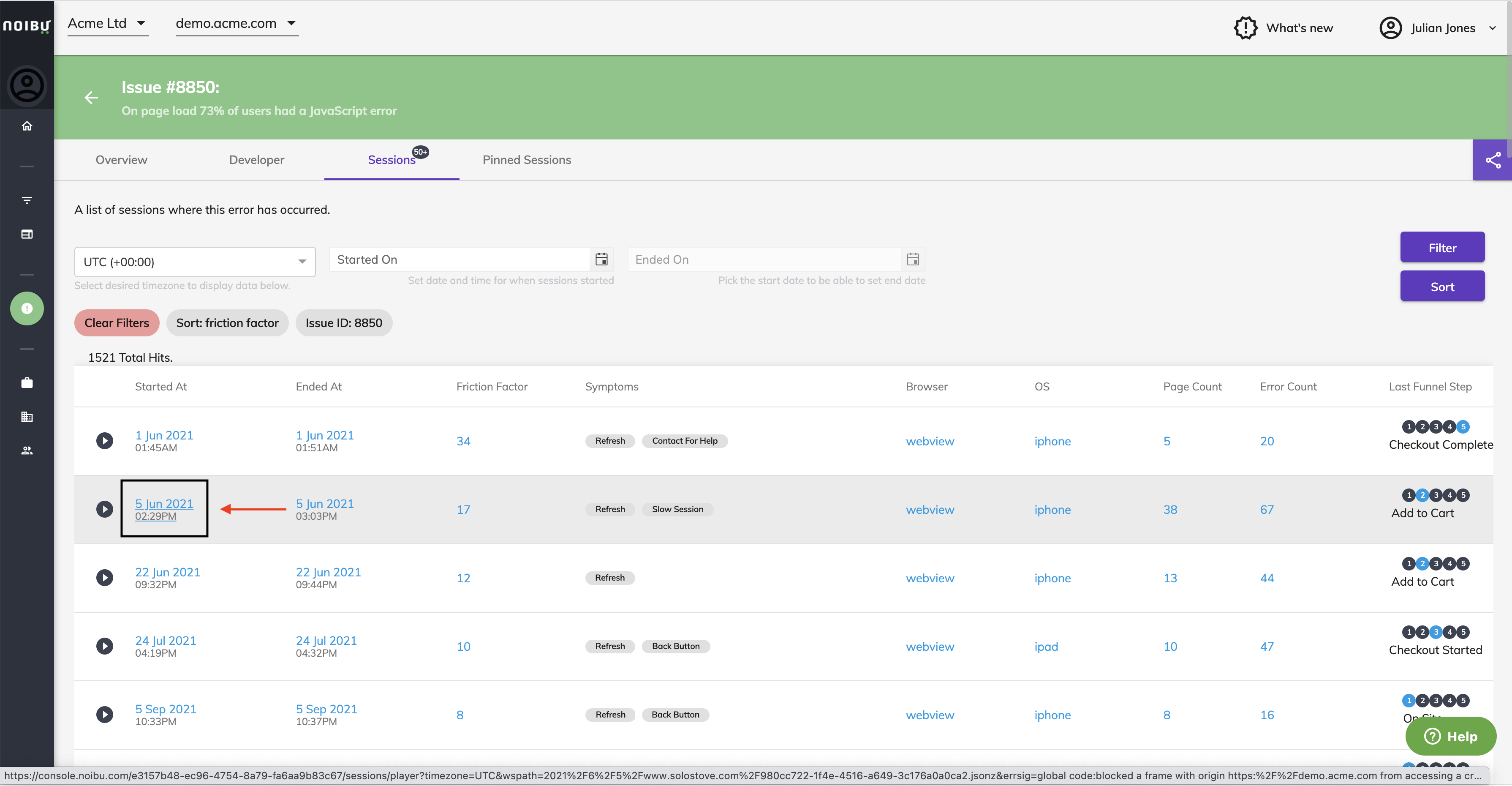 3. Once you have found the particular event within the session hit the green plus sign. This will take you to one final screen to pin the event.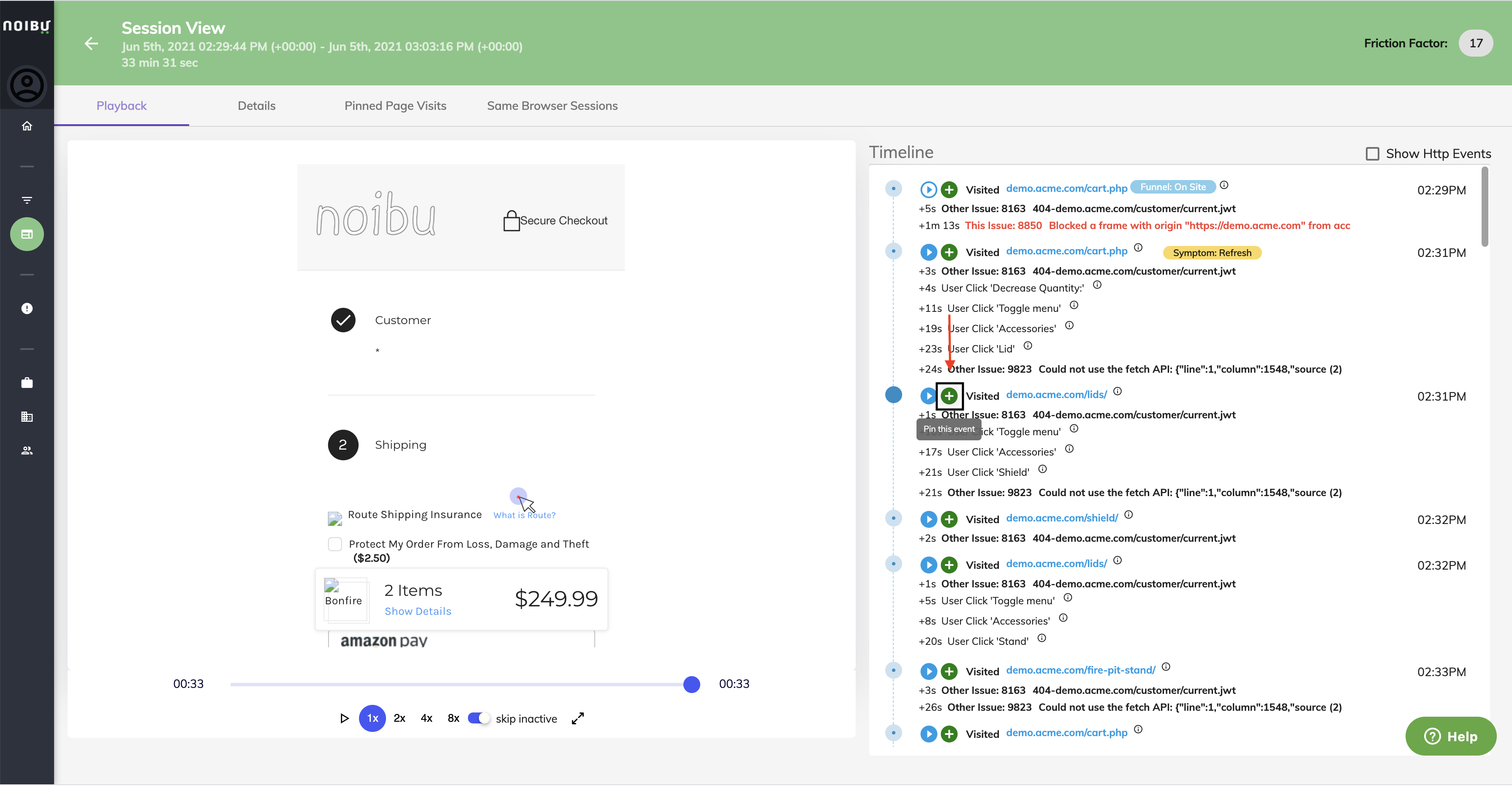 4. Fill out the boxes for the event you need to pin. Once an event is pinned your data on the error will be saved even if the error has not occurred in the last 90 day.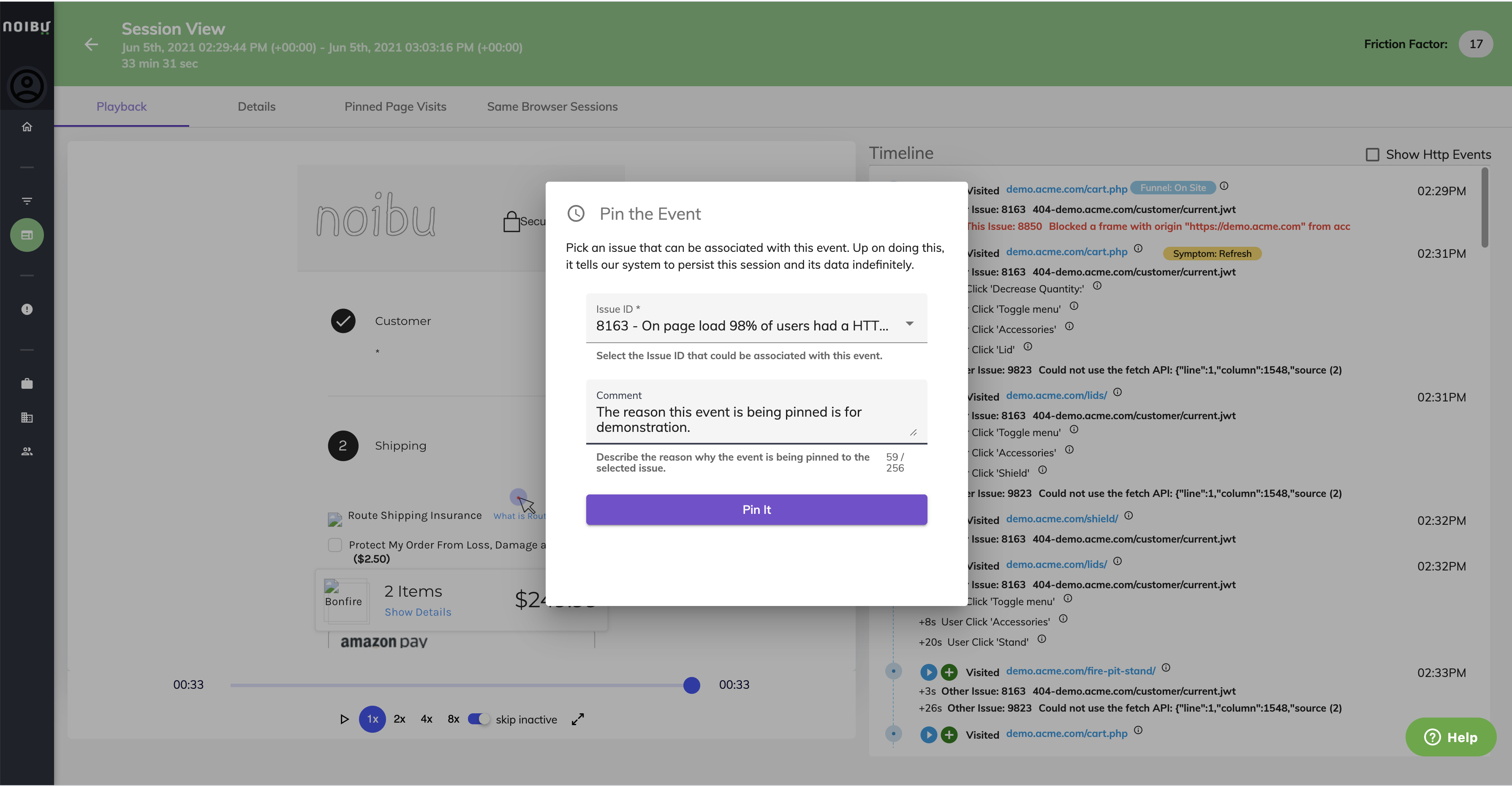 Hope that helps, let us know if you need any help or assistance at any time.
Best,
Noibu Team
support@noibu.com