Before Noibu can collect session data from your eCommerce website, you must deploy the Noibu script to your website's header. If you use Tealium IQ as a tag management solution, add Noibu as a new tag and apply the script to all pages.
Note: The Noibu script will fail if your domain service provider blocks web requests from other domains. If you encounter this issue, contact your service provider or development partners in to whitelist/allowlist noibu.com.
Step 1: Create a New Generic Tag
Open iQ Tag Management, and select Tags.
Click + Add Tag.
Locate the Generic Tag, and click Add.
Step 2: Configure the Generic Tag
Open the Type dropdown, and select Script.
Enter https://cdn.noibu.com/collect.js in the Base URL field.
Click Finish and Deploy to All Pages.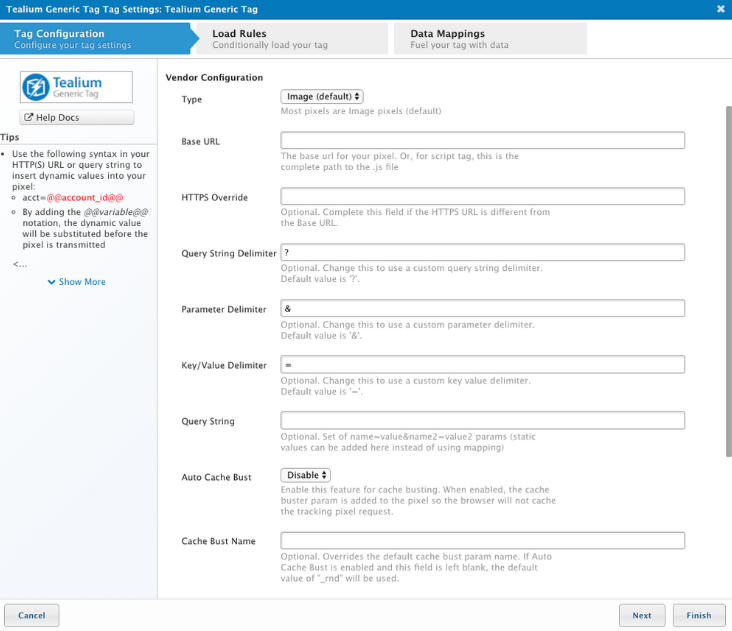 For further details, consult Tealium's guides to Tag Management and the Generic Tag.
---
Deploying the Noibu script through another tag manager–like Google Tag Manager–may follow a different process. If your store is built on an eCommerce platform like Magento, you can paste the script directly in the site's header.