The Details tab in the Session View collects essential information about a session, including its duration, browser, operating system, and the number of unique issues captured in the playback. The tab also lists any custom ID names and values you've created via the NoibuJS SDK.
You can filter the Session Search table by any of these data points to retrieve sessions with similar characteristics, which may help diagnose an error.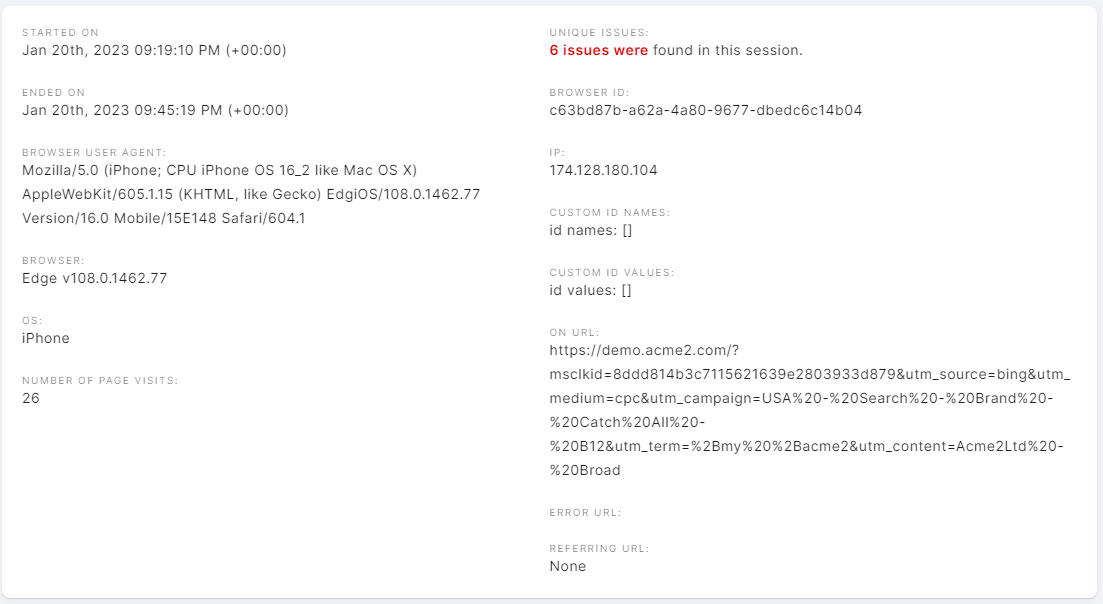 If you access the session through an Issue page, the Details tab will include sections for Issue Details and Stacktrace. This information is identical to that found in the issue's Overview and Developer tabs.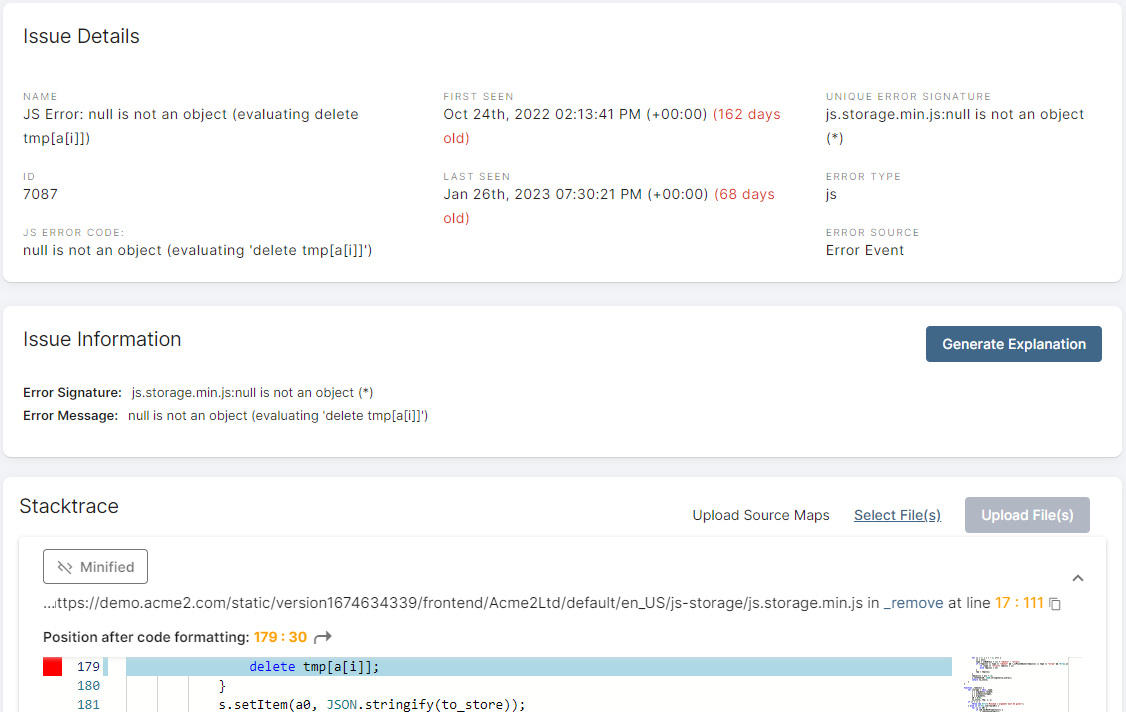 ---
Learn more about the Session View's Playback and Same Browser Sessions tabs.